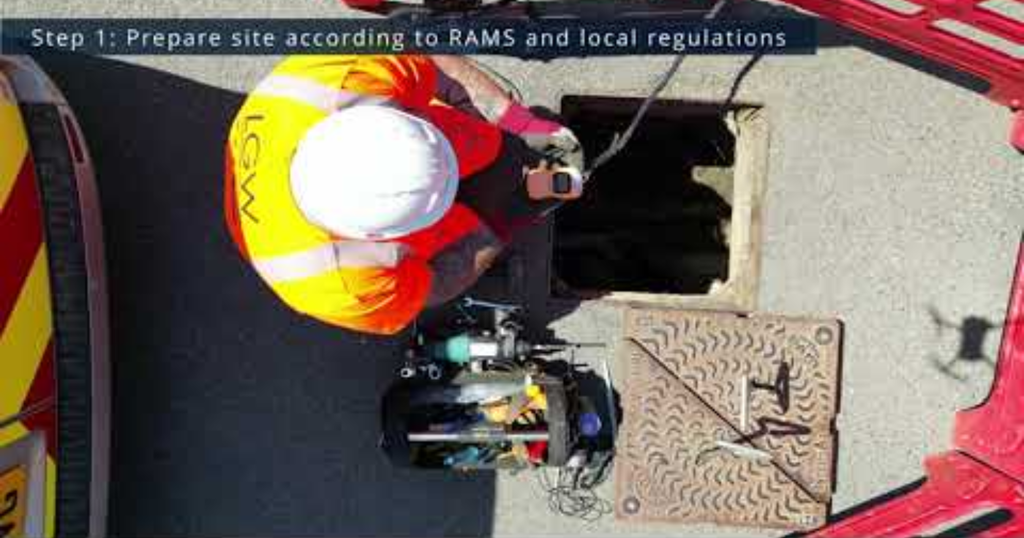 This video is a walkthrough of the installation process of the Pixel II device, including preparation and troubleshooting steps.
Following local regulations, the Pixel II sensor is installed beneath a manhole; where a suitable mounting location is selected. The mounting bracket is subsequently installed followed by the device itself. The device's position is then adjusted precisely with the help of an alignment tool, and fixed into place.
Once in place, the alignment tool is removed and installation mode is activated on the Pixel II by double-pressing the button. The distance from the sensor is then measured and inputted into the system. After this, the device is verified to be working correctly - though adjustments can be made at this stage.
With the Pixel II installed, the manhole cover can be reinstalled. To ensure smooth operation, a final signal check is carried out; with a good signal, the installation is complete
To find out more, head to our Pixel II product page by clicking here.
By playing the above YouTube video, YouTube will set cookies.