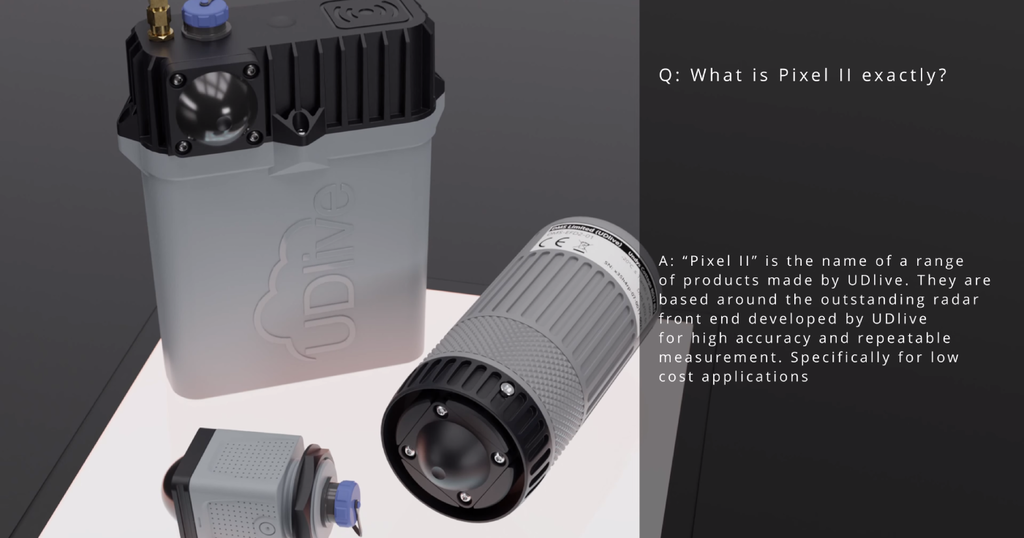 In this video, we address some of the most frequently asked questions about the Pixel II water level sensor. We explore everything from the functionality and types of the Pixel II, to its installation process, accuracy, and its compatibility with other sensors.
As a summary, from this video, the following can be learned:
Pixel II is a range of high-accuracy radar products for low-cost applications, available as an integrated all-in-one sensor, or an external standalone sensor.
Communications options include LTE 4G, NB-IoT, Cat M1, and 2G fallback.
It can run for more than five years on an internal battery, and can accept an external power source from mains, solar, or additional batteries.
It's easy to install, taking approximately 10 minutes.
Pixel II has beeen tested to meet and exceed IP68 guidelines, and also comes in ATEX zoned versions for explosive environments.
Pixel II performs well in a range of conditions, from 0.5 metres to 15 metres. A stilling tube adapter is available for various pipe sizes.
Frequency Modulated Continuous Wave (FMCW) radar leads to better results for end users.
Pixel II can be combined with other sensors to enhance capability.
It produces highly accurate and repeatable data, up to 0.8mm accuracy, and can handle two-minute logging under normal and alarm conditions.
We provide a range of recommended brackets for easy integration of Pixel II.
We encourage you to contact us to discuss your requirements.
To find out more, head to our Pixel II product page by clicking here.
By playing the above YouTube video, YouTube will set cookies.