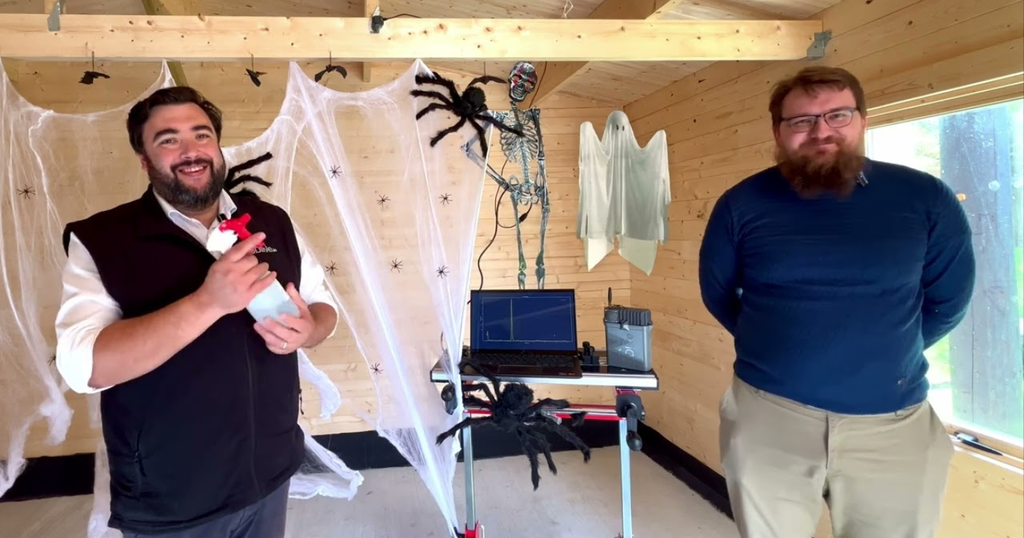 In this installment, we explore the common question: Can the Pixel II cope with humidity and obstructions such as spider webs?
Join Phil and Raivis as they transform a shed into a Halloween-like scenario complete with spider webs, and moisture. We start by taking reference measurements under clear conditions, giving us an exact reading of 2.208 metres from the top to the floor.
Watch as we introduce the challenges - first spider webs, then a mist of water. The Pixel II's performance remains impressively reliable. The ultimate test comes as we drench the entire setting, and yet the Pixel II continues to provide accurate readings.
As the video concludes, we demonstrate how the Pixel II restores its regular signal-to-noise ratio as the humidity reduces, proving its reliability under varying conditions.
The Pixel II's ability to detect objects through a wide range of obstacles makes it perfect for a myriad of applications.
To find out more, head to our Pixel II product page by clicking here.
By playing the above YouTube video, YouTube will set cookies.