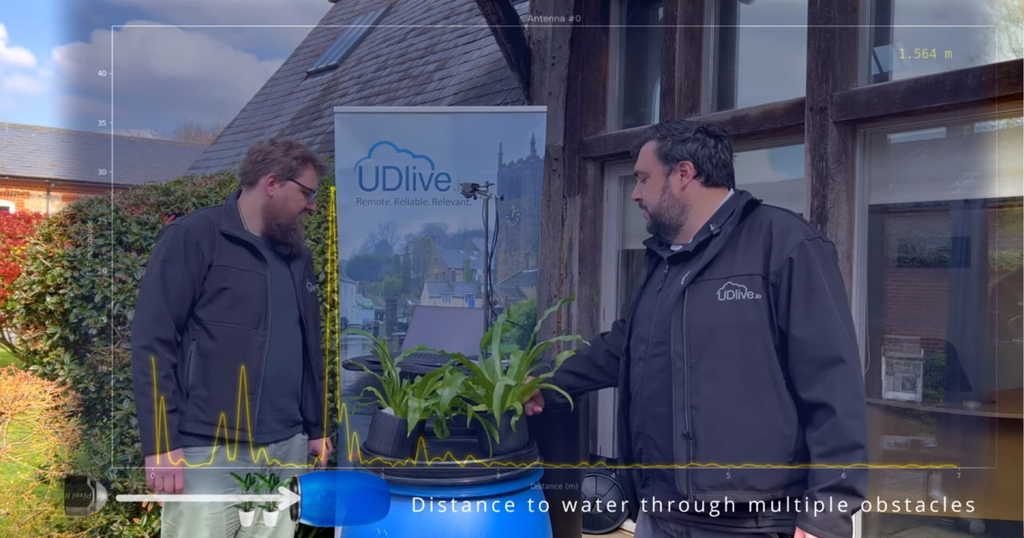 In this video, we use a plastic drum to demonstrate the incredible data acquisition capabilities of the Pixel II. Our setup involves an external Pixel II sensor overlooking the drum and a computer for real-time visualisation of the measurements. You'll get to see how the Pixel II performs data acquisition at an impressive 50Hz speed in real-time.
We delve into an experiment that highlights the stability of the Pixel II as it records water level fluctuations in the drum due to external disturbances, even when we employ sampling to allow the radar time for the best measurements.
We further test the Pixel II's performance with common and less common obstacles that one might encounter in real-world environments. Watch as we add a lid, a UDlive notebook, and even office foliage on top of the drum, demonstrating the radar's ability to penetrate obstructions while maintaining a high level of accuracy.
To find out more, head to our Pixel II product page by clicking here.
By playing the above YouTube video, YouTube will set cookies.